wedding photography for
joyful brides & grooms
MEET ANGELA
photographer + Disney lover + Jesus follower
Hey future AS Bride! My name is Angela, but my friends call me... well, Angela. Which makes us friends! I'd love to have a coffee date with you perhaps at my favorite coffee place in my hometown (Coffee Guys in Morgan Hill is the bomb dot com!) and chat about how I can serve and love you with wedding photography.
I'm a big fan of rainy mornings, cozy cuddles with my pillows and Disney movies for days, but I also love the sound of the ocean, wind rustling through the redwoods and holding hands with my sweet man, Michael. I've been told I give the best hugs (it's possible I should have gone to college for it)—it just makes my soul happy when others feel loved. Come hear more about me and let's be friends!
I come from a home led by parents who have been in love and all in from day one. 28 years and counting, my parents have fought for their marriage, for each other and for their family. That's what marriage is—a joyful journey and daily commitment to choose love, and I want to pour into my couples to do just that. One of the most joyful days in your marriage will be your wedding day, and my heart is that your wedding photos would be a beautiful reminder of how you felt that day: in love and all in.
If you're looking for...
someone who's going to go gaga over your proposal story

someone who's going to cheer you on when things feel crazy

someone who's going to celebrate your marriage with you
...then we're the perfect fit!
WEDDING
// Complete collections starting at 2800
PORTRAIT
// Complete collections starting at 295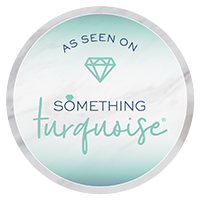 Let's Talk!
Ready to be friends!? I know I am!
Let's talk some more over coffee and sweet tea!